AuronKaizer - "You take two numbers and when you add them, they magically become one new number! No one can say how it happens. You either believe it or you don't. This whole book is full of things that have to be accepted on faith! It's a religion!"
TALK -

THE LIST

-

GAMES

-

PIT OF RECKONING

-

SANDBOX

- WALRUS GUMBOOT
The Majora's Mask name was the only thing the editor had to go on thinks I. That's what happens when they don't release official names.
AuronKaizer - "I LOVE LAMP."
TALK -

THE LIST

-

GAMES

-

PIT OF RECKONING

-

SANDBOX

- WALRUS GUMBOOT
Actually, the norm is more like one page, not two separate ones. Especially in cases like this, when you don't know the character's name in one game. What would you call the article? Mohawk Man? Cucco Lady's Bro? Mr. Nice Guy? This really works best.
Well what about konume and kotake and people who you know both names. do they remian seperate? Oni Dark Link 13:47, 12 April 2009 (UTC)
I've named him "Pessimistic Guy" lol.--Mistertrouble189 (talk) 15:38, 6 June 2009 (UTC)
Stalfos?
So, he turned into a Stalfos? Hes undead now? Gone forever?
Guess so. Why? Dialask77 Ice Wizard

04:08, 19 June 2009 (UTC)
I heard he's at the party during the OoT credits? That might be an interesting add...
Grog=Alcholic?
I don't know about you, but doesn't the Etymology section seem a little too adult for Nintendo? Just saying that Nintendo doesn't like to do stuff like that.-- C2 / CC 15:55, December 30, 2009 (UTC)
EveryDayJoe45

– "Nothing is true, everything is permitted"--Hassan-i Sabbah




TALK

Your probably right. Then again, many believe the Deku Kingdom is based on Soviet Union and the Deku King on Stalin, so... Its all up to interpretation I guess.
Redeadhunter

– Jump on my back again and I'll give you something to scream about!




TALK

 

– My weapon of choice: The Zombie Sword

Are you guys really forgetting Gorman who got drunk off of milk(whatever they're putting in that stuff, I don't know.)
When Grog turns into a Stalfos seven years later, if you return to the past, Grog isn't in his usual spot under the tree in the Village. You guys should add that in the article. Sandubadear (talk) 15:12, August 13, 2013 (UTC)
Add the section headline
Is the Zelda franchise intertwined with Alcoholics anonymous?
First and obviously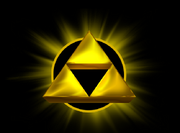 The Sobriety Circle & Triangle Symbol, is the symbol used by Alcoholics Anonymous. The equilateral triangle represents the three part answer - unity, recovery and service - to a three part disease - physical, mental and spiritual, while the circle represents wholeness or oneness. The circle symbolizes serenity and perfection, and the source of unlimited potential. Together they represent the perfect union of mind and body.
It has been used in many native cultures. The priests, medicine men and seers of antiquity regarded the circle enclosing the triangle as a means of warding off spirits of evil.
the triforce: The Hojo name for it, though, was Mitsuuroko 三つ鱗), or "three scales".
Power, Wisdom and Courage.

then link never seams to really know much about what is going on at least time change wise. he Runs around hitting animals and trees to buy "potions" like a mad man, Does the same thing over and over again, Does not seem to have much conection to his family, Constantly looses his girl, spends about 50% of his time in a dungeon (jail). He stops needing potions only by gaining hearts and talking to people as well as battling his own monsters. Trying to make it to a "Golden Land". Anyways I'm a little skeptical about my own theroy but it would be an interesting attempt to teach kids the signs of Alcoholism. Also could be one of the creators was influenced and maybe sought so help after all anonymous or I'm just bored after I stopped drinking is more likely. Thoughts?
Community content is available under
CC-BY-SA
unless otherwise noted.